WHAT IS ESTHETICON?
Shared experience and support from people who have been there
Sometimes it's hard to talk about our appearance even with the people closest to us. At Estheticon you can find the privacy and anonymity you need to discuss your doubts and concerns. More experienced members can offer advice or at least hear you out.
Answers from experienced professionals
Estheticon offers unique information on individual procedures. Articles, interviews, videos and qualified answers to patient questions – find out what you want to know, ask certified doctors about what troubles you.
OUR VALUES
Real stories – real patients
Every day our users post their experience with certain procedures, upload before/after pics, and ask questions of medical professionals in our discussion forums. The real value lies in the opportunity to share this experience with others and help them make informed decisions, provide reassurance and warn them of risks.
Qualified choice – information and selection
Our database holds information on a total of 330 procedure and 600 active medical professionals, who are available for visitors to contact directly or through the forum.
Transparency – find a professional, responsible doctor
We are a transparent website and we fully respect personal data protection.We have created rules for discussion forum posts for users in order to maintain the quality and beneficial nature of the content on our website.
The rules also apply to publishing negative reviews – we are transparent in this area as well. In order to publish a negative review, users need to provide proof of the procedure they underwent and to identify themselves (only to the doctor), which many patients do not wish to do. This is why you will see fewer negative reviews than positive ones. We feel it is important for the other side to have the opportunity to respond to a negative review – our transparent doctors stand behind their work. You can recognize them on the website as follows: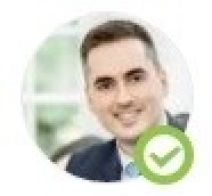 Support
Answers to your concerns from medical professionals along with real patient stories give you an excellent source of information to make your decision, but nothing can replace a real consultation with a professional.
Since starting out in 2006, we have become a reliable source of information for millions of users looking for answers to their questions on aesthetic medicine available in 15 languages all around the world.
Have we helped you? Write us a review and help others out!
The most active members of our community can even become our ambassadors - Estheticon friends >>
Updated: 2018-09-20