Estheticon app. Time for doctors & Confidence for patients
Estheticon app means better communication and added convenience for you and your patients.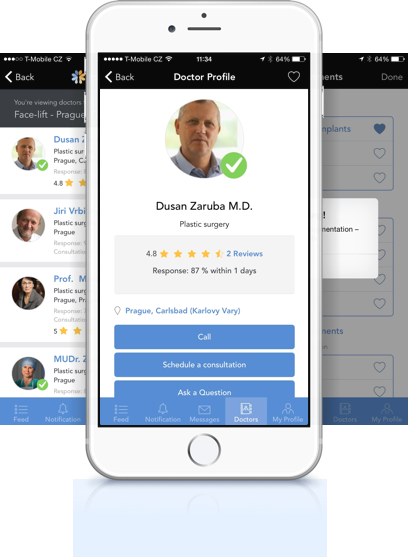 For doctors
Save time
Your patient coordinator can respond instead of you
Convenient communication
Patients can write whenever and you answer when you can
Direct line of communication
less formal and intrusive than phone or e-mail. Patients feel more comfortable shooting out a quick message whenever and wherever they are.
Keep an eye on your staff
Know how your staff responds do patient leads. Join the conversation when you choose
More reviews
Patients can upload reviews with pics straight onto the app
Answer questions in forums on the go
Better experience for your patients
More patient leads - more patient will write you since they see you are available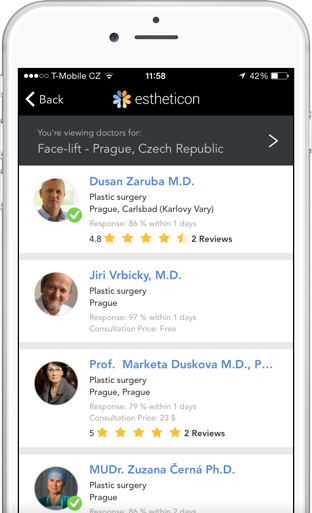 "I've been using the app since it came out. I do almost everything on my phone, so I'm always glad when there's an app available."
DakovaCh
Breast Augmentation – Implants
For patients
Stay logged in - Once and done
Find a doctor by treatment and area
Follow doctors to see their results, answers and reviews
See the latest news about doctors and treatments you follow
Read reviews and talk to real patients like you
Follow a treatment you want to know more about