WHO ARE THEY?
Estheticon values ambassadors
Estheticon friends believe in the Estheticon mission, share our values and help others make the right decisions by sharing their own experience.
Estheticon fans
Estheticon friends are here for others. They write, share, advise, discuss…they have been through a procedure just like you.
Estheticon friends are also willing to discuss important details with you from their own experience, acting as guides for you along the way to self-confidence and beauty.
WHY DO THEY DO IT?
Warm fuzzies
They are happy to be able to help out and give others the benefit of their experience. Other users find their contributions helpful.
Exclusive cooperation
Our developments and improvements to Estheticon are partially based on the advice, testing and invaluable insight of Estheticon friends. They have the unique opportunity to make a real impact on the way Estheticon looks and works in the future.
Compensation
Estheticon friends receive a gift as our thanks for their helpfulness to other members.
Estheticon friend icon
You can easily recognize Estheticon friends thanks to the Estheticon friend icon next to their user name in the comments and on their profiles.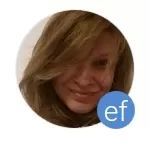 Been through an aesthetic procedure? Want to share your experience and help others?
Updated: 2016-05-23