14th International Aesthetic Medicine meeting in Stockholm June 7-9, 2018.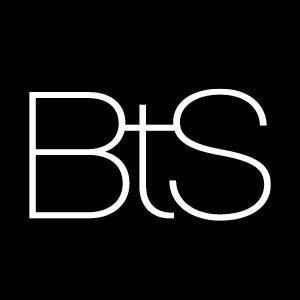 Welcome to Akademikliniken's 14th International Aesthetic Medicine Congress in Stockholm June 7-9, 2018.

Heraclitus already 500 B.C said the wise words: There is nothing permanent except change.
I am sure that everyone active in the aesthetic medicine field agrees strongly with this statement. So many things have changed over the last decades and we have also seen a tremendous growth in this field. To be successful, it is of great importance to monitor these changes on a regular basis, which is a good reason, why people should continue to come back to our Beauty through Science Congress in Stockholm. We have seen a steady growth in the number of participants over the years since our first congress in 2002. In 2017, we were over 980 participants which was record breaking compared to previous years. This year we expect even more participants to come and follow the latest trends in aesthetic medicine. Many international key opinion leaders and experts will come and share their valuable knowledge and latest innovations.
Aesthetic medicine is no longer limited to surgical procedures as it was decades ago. Today, the non-surgical field is of great importance for both plastic surgeons and other aesthetic physicians. Following the changes to this congress a couple of years ago, we will continue to have parallel sessions on the second and third day of the congress where a full program on both non-surgical and surgical topics will be covered. This year the surgical program will focus on the latest trends in aesthetic facial surgery, breast surgery and body contouring. Integrated in all these sessions will be the use of fat transplantation – with focus on how to optimize fat survival and safety. The non-surgical program will include in depth discussions on the use of energy based devices and non-surgical fat removal. A session on how the reshape the nose with HA in primary and secondary cases including technique video demo and debate on risks vs. benefits. Important anatomical considerations as well how to treat the difficult periorbital area will also be covered. Also combination treatments with other modalities as well as a session on how to treat varying lip shapes and the limitations of fillers and toxins under certain conditions.
New for this year is that we will have a pre-congress live surgery/demonstration day on Wednesday June 6. This is also the Swedish National holiday which we will also celebrate. This day will include many different highly interesting cases. Surgery will be transmitted live from the operating rooms in Akademikliniken and include varying procedures in the breast, body and face demonstrating the latest surgical techniques. In parallel there will be a live transmission of injection cases using both fillers, toxins and fat dissolving products as well as Cryo-lipolysis. We also intend to show latest laser resurfacing techniques.
The first day of the congress, Thursday June 7, will be devoted to topics of great interest for both surgeons and non-surgical practitioners. In the early evenings and mornings of the congress, there will also be in-depth workshops where hour-long lectures on different topics on aesthetic medicine will be covered. These workshops have limited number of participants but are free of charge. If you haven't signed up yet, visit our registration desk to see if there are still seats available.
On Friday night, June 8, we will also host our traditional Closing Event with food and entertainment. I have frequently heard from previous years' participants that the BTS congress party is better than anywhere else so please come and join us and make this a memorable evening. Stockholm is one of the most beautiful capitals in the world and particularly in June it offers its best side. It is also a city full of good restaurants and culture, making our fantastic city well worth to visit.

Per Hedén
Congress President
---
---
---
---
HISTORY

In 2002 Akademikliniken had its first international symposium, this was a relatively small meeting focusing on breast implant surgery. Thanks to very good response and demand for more meetings we have been stimulated to continue with these symposiums, which now have grown to become the largest aesthetic medicine meeting in Scandinavia.
Even if aesthetic breast surgery still is a central part of the meeting we now also focus on many other parts of plastic surgery and aesthetic medicine. In a 10-year period the number of participants have increased from 150 to 800 from more than 50 countries. This in combination with excellent support from the industry makes it possible to invite and host a well-known and large faculty of experts, obviously a prerequisite for a high scientific standard and success of the meeting.
Organizer
MCI | Nordics - Stockholm
Drottninggatan 97, 113 60 Stockholm, Sweden
T: +46 (0)8 5465 1552
W: www.mci-group.com/sweden
Organizer's website