IPSAC 2019
Plastic Surgery

2019-05-29 - 2019-05-31
1st ABDOMINOPLASTIES, BRACHIOPLASTY and other body contouring techniques course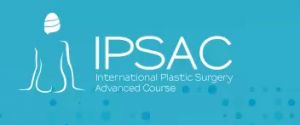 This course is dedicated to every plastic surgeons willing to improve their technics in body contouring ! World Leader Dr. J.F. PASCAL will show you how to get big results with easy body contouring technics of his own
Body contouring technics should be as precise as face technics, but it does not means that this surgery are hard to practice, Be a God to your patient ! change their life !
We will show you that, by following Dr. PASCAL's tips, body contouring is easy to perform and get amazing results for your patients.
This course is a 3 days course with Live surgery Included
Day 1: Live surgery in retransmission room (with ability to talk with Dr. PASCAL during the surgery)
Days 2&3: Video Conferences at the Marriott Hotel in Lyon
---
---
Fees
2900€
The price includes everything: Lunches, Live surgery, videos, conferences, coffee breaks, special events. Only the accommodation is not included.
 Video from other course