What kinds of breast implant surfaces are there?
smooth 
micro-textured 
macro-textured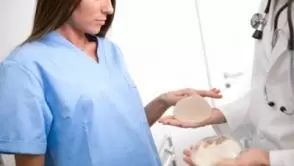 Traditionally, surface types were considered to be either smooth or textured. There is now an international standard categorization into smooth, micro-textured and macro-textured implants.
Advanced smooth surfaces with controlled microscope features have a significantly lower risk of developing capsular contracture in the first five years after the breast enlargement compared to both traditional smooth and textured implants (micro and macro).
Complications such as late seroma and double capsules formation have not been reported with these advanced smooth surfaces.
Possible benefits and drawbacks of each implant surface
Rougher surface implants tend to adhere more easily to tissue, and the macro-textured surface adheres the most of all.
Smooth implants generally look and feel more natural and can move freely in their pockets after breast augmentation. While this latter characteristic can allow the implant to better mimic the movement of natural breasts, it can also lead to possible implant malposition over the years.
During the healing process, macro-textured implants adhere to the tissue around them, preventing them from sliding and rotating in the breasts.
Most published literature confer a higher rate of capsular contracture on traditional smooth implants compared to macro-textured implants, although there are publications that dispute this claim, indicating capsular contracture rates are comparable between smooth and macro-textured implants depending on the position of the implant over or under the muscle.
But macro-textured implants, especially those with a rough texture, also have drawbacks: implant-to-tissue fixation can lead to implant wrinkling, which can then contribute to implant rupture. With rare exceptions, macro-textured implants are almost exclusively associated with BIA-ALCL (breast implant-associated anaplastic large cell lymphoma) and double capsules than traditional smooth or micro-textured implants.
No consensus has been reached thus far on whether there is a significant difference between traditional smooth and textured implants when it comes to the likelihood of infection, hematoma, seroma, malposition, and ripple deformity.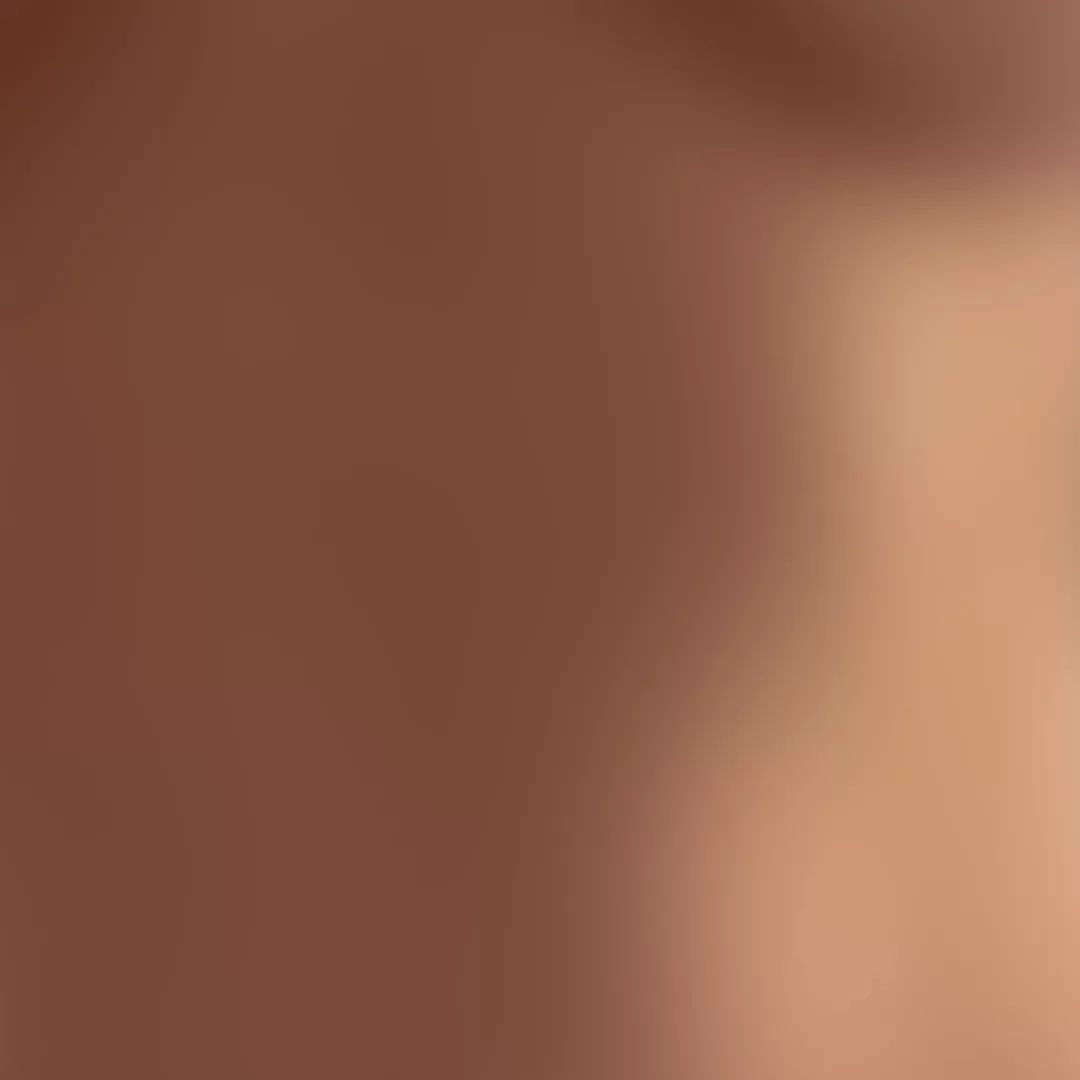 Why should we consider an implant's surface when choosing the right one?
When comparing the surfaces of the different types of implant, it is necessary to consider fixation into the tissue of the pocket, and consequently, the shaping and aesthetic result of the breast enhancement, as well as the compatibility of the implant with the surrounding tissue.
Implants that promote adherence to tissue lift the breasts and prevent them from drooping. For our patients, however, safety plays a major role, particularly in relation to tissue compatibility with implants!
What impact does an implant's surface have on its safety?
Rough, macro-textured surfaces have been associated with greater frequency of long-term chronic inflammatory complications (1) such as late seroma, double capsules, and eventually the reported cases of BIA-ALCL to date.
About 1.5 million breast implant procedures are carried out per year. There have only ever been approximately 600 known cases of BIA-ALCL in total, worldwide. However, we still have to take this matter very seriously.
In December 2018, the largest manufacturer of breast implants with FDA certification did not have their CE certification for textured implants renewed and they were withdrawn from the market. Health is our biggest asset, so choosing a safe breast implant must be the priority.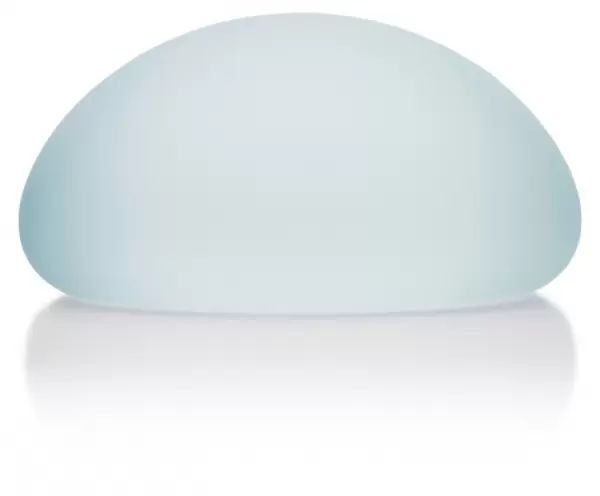 What kind of implant surface do I prefer and why?
For more than three years now, I have been using Motiva® SmoothSilk® implants from Establishment Labs®. It is a classified as a smooth device per international standards, but is not the same as the old generation of smooth implants that have a lot of drawbacks.
They have convinced me through their scientific approach to mitigating the known problems of silicone implants that have been on the market for a long time. Their newly developed nanosurface was one of the significant reasons I choose to use these devices.
Motiva Implants® have been used successfully for breast augmentation for almost ten years and thus have plenty of evidence for their statistical evaluation. The data show a reduction in capsular contracture to less than 1% in the first 5 years. No appearance of late seroma no double capsule formation has been observed.
This suggests improved tissue tolerance in comparison to other types of implant, and in addition, the barrier layer of the implant prevents leakage of the silicone gel. Thanks to their innovative BluSeal® barrier layer indicator, an operator can see with their own eyes that the implant is not damaged because the colored barrier layer provides a visual check to verify its integrity.
All of these are important considerations for me and my patients regarding the safety of silicone implants.
---
(1) Hall-Findlay EJ. Breast Implant Complication Review: Double Capsules and Late Seromas Plast. Reconstr. Surg. 2011;127: 56-66. doi: 10.1097/PRS.0b013e3181fad34d
Published: 2019-04-24