Firstly with Fractional Focal Ultrasounds in a total non invasive moda reshape your facial harmony by sculpting your chin and jaw line and naso-labial fold.

Secondly with Multi Flux Ultrasounds and laser restructure your chins, lift your eye area.

Thirdly with laser enhance your skin glow for younger look.


High Fractional Focused Ultrasounds (HIFU)
The second generation of HIFU gives more possibility to disrupt the adipose cell membranes. Fractionong the fibrosis helps to reduce local inflammation created by the adipose cells. Restore a normal circulation in the vascular padicle and stimulate the elimination of the waste in a natural way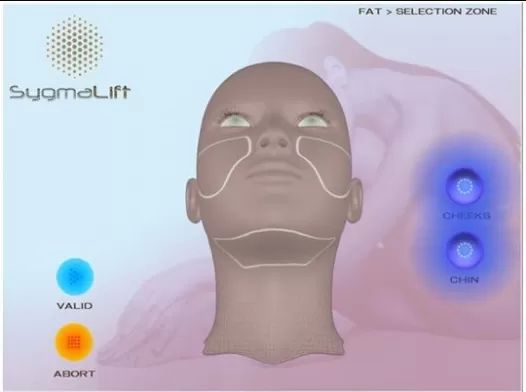 Dynamic Flux Utrasounds
Ultrasound is considered to improve the extensibility of mature collagen such as is found in older tissue, which occur by promoting the reorientation of the fibers (remodeling), which leads to greater elasticity without loss of strenght


Cold laser
Lower level laser light has been proven to accelerate the skin´s natural healing process and also stimulates the production of collagen for skin rejuvenation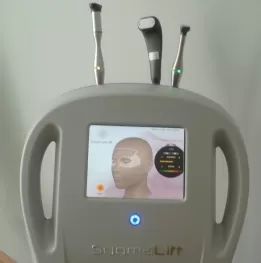 The system operates on:
Chin or jaw lines reshaping
Eye contour
Skin glow, tightening and rejuvenation
Long lasting results:
Increase elasticity of the skin
The remodel and restructure area
Stimulate production of collagen
Duration of Procedure:
Chin or jaw lines reshaping/ Eye contour – maximum 25 minutes
Facial rejuvenation – maximum 60 minutes
Ideal Client: women between 25 –50 years of age
Number of Sessions: 6 – 10, once a week
Risk: the device is designed to eliminate risk


Advantages of Sygmalift Therapy
No anaesthetics or post-operative pain, no bruising and swelling

No risk of post-operative unevenness of the skin and subcutaneous tissue

No elastic sleeves

Immediate comeback to normal life
The treatment is also suitable for correcting skin unevenness after surgical liposuction.
Updated: 2013-01-22