Botox is one of the trade names of type A Botulinum toxin, which is a byproduct of a bacteria, actually a neurotoxic protein produced by the bacterium Clostridium botulinum. The toxin is used in plastic surgery to relax facial muscles which temporarily eliminates the wrinkles these muscles produce, for example, horizontal forehead wrinkles, and crow's feet. This procedure is useful for correcting wrinkles of these four basic areas:
Horizontal forehead wrinkles
Vertical wrinkles between the eyebrows
Wrinkles radiating from the "crow's feet"
Wrinkles radiating from frowning upper nose skin, called "bunnies" Type A
Botulinum Toxin is not poison nor it's a cause of undesirable side reactions; there is no need to make any skin test before applying it and it does not produce allergies or deformities, provided it is injected as indicated. The application of Botox or other trademarks is by injection with a very fine needle and in the tenth of a cubic centimetre in each selected area. Usually, in a given case, specialists inject between ten to twenty areas, each with a few tenths of the substance. This may cause a quick burning sensation in susceptible individuals which disappears immediately once the application is over. Most patients endure the procedure well. However, I recommend applying a lidocaine cream called 5% Xylocaine® every half-an-hour for three consecutive hours prior to the areas that will receive Botox injections. This greatly reduces the discomfort at the time of application.
The procedure only takes about 10 minutes and requires no other skin preparation than thoroughly antiseptic cleansing before the procedure. You can previously plan to take the morning of full-day off, so you can avoid skin contaminants and cannot apply any skin preparation, sun-block or creams for 24 hours.

When injected into the muscles, the duration of action of this substance is approximately 5 to 6 months, depending on each individual. I do not recommend giving touch-ups of Type A Botulinum Toxin, and therefore it is important to review your case before applying Botox Botulinum Toxin or another, and make an inventory with a diagram or drawing annexed, to offer maximum benefit in a single application. The result is evident and highly appreciated by patients, and begins to show around the fourth to fifth day.
Some patients using Botox® calculate the duration of action that occurred the first time and come to the clinic for a new application thereafter on a regular basis. We have a list of patients and their phone numbers and call them or WhatsApp them one to two months ahead to remind them that soon they might need a new application of Type A Botulinum Toxin if they desire.
It is expensive, comes only in bottles with 100 units and once prepared (comes as a powder in a small flask, and should be mixed with saline) has a short duration for application. A single patient requires, at most, 40 to 50 units leaving half a bottle wasted. This is not cost-effective unless there are two patients requiring treatment within a very short period of time.
Today, there are several commercial brands of type A Botulinum toxin available. Recently, I've used other trademarks as they provide the same effect as Botox®. These products have excellent quality control and come in 50 units per vial, making it more practical for both doctor and patient. On your application, you may receive either of these product brands with confidence.
Also, type A Botulinic toxin is used in the treatment of excessive sweating. Hyperhidrosis or excessive sweating of armpits, soles and hands, presents as a consequence of a malfunctioning of the autonomic innervation of such areas. This disorder tends to show in the above-mentioned areas where there is a higher concentration of glands that produce sweat.

The nerves that innervate sweat glands are sympathetic. Some time ago it was researched and found the Botox® can also temporarily stop this sweating by its injection under the skin. This procedure can also be offered by your local plastic surgeon, and you can ask for it if you happen to suffer from this malady.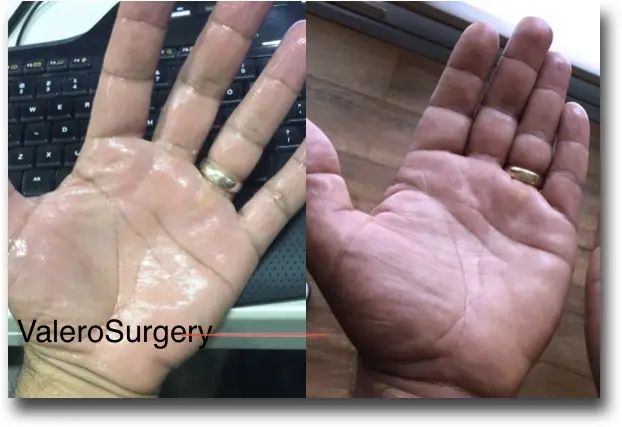 Below are some important pointers for 'before and after' Botulinum toxin treatment:
BEFORE PROCEDURE:
Wash your face normally before your appointment.
Do not wear makeup or creams.
AFTER PROCEDURE:
You may return to your normal activities immediately following treatment. The result of the treatment will be evident in about 4 to 6 days.
Apply an ice pack to treated areas every 4 hours for 15 minutes, for 2 to 3 days.
Do NOT wear makeup or creams FOR AT LEAST 24 hours (it could cause infection by skin germs or so-called Biofilm contamination/infection).
It's very important for you to keep these recommendations and precautions and to ask your plastic surgeon all doubts you may have. We wish you a wonderful experience in temporal rejuvenation to your face, as an alternative to surgery. 


Jose Luis Valero, MD
Plastic and Reconstructive Surgeon
Tijuana, Mexico
Updated: 2020-12-09