What is Liposuction?
Liposuction is a procedure which removes localized fat deposits to shape one or more places on your body. Liposuction improves your body's shape by intrusion and removal of subcutaneous fat using metal cannula connected to a vacuum device through a tube. It enables to suck the fat from the required areas. The suction cannula is inserted in the body through short incisions, maximum several centimeters in size, which are located in the natural skin folds to be as little visible as possible when healed up. Liposuction can help sculpt the body mainly in the abdomen, hips, buttocks, thighs, knees, upper arms, chin, cheeks and neck. Liposuction is suitable if you have fat deposits in so-called problematic parts of your body and exercise and diet do not help. It cannot be used to treat extreme overweight or obesity!
Anesthesia
Liposuction may be performed under local or general anesthesia or with tumescent technique.
Liposuction in small areas may be performed under local anesthesia, i. e. the treated area is filled with a solution of local anesthetic.
Tumescent technique uses a rather diluted solution of a local anesthetic. The anesthetic is absorbed from the tissue with contracted vessels (effect of adrenalin) to blood circulation slowly and the limits for the anesthetic contained in blood are not exceeded. There is another advantage as due to the slow absorption the local anesthetic operates in the target area on a long-term basis. The disadvantage is the toxic effect of lidocaine. With this technique you may feel discomfort when the fluid is being injected.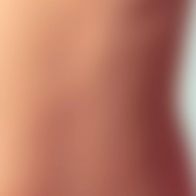 With a general anesthesia the patient sleeps through the entire procedure and all pain is eliminated. The pain is controlled only during the procedure; when the operation is over painkillers must be administered. The choice of analgesic depends on the scope of the procedure. It is necessary not to drink, eat and smoke for about six hours before general anesthesia. Note that general anesthesia is an interference with the organism and has some risks. Presently the liposuction under general anesthesia involves super wet or wet technique and the fluid usually does not contain an anesthetic.
Tools and equipment used for liposuction
Infiltration pump – is connected to a tube system. It is designed to infuse the infiltration fluid into hypodermis.
Suction device – is connected to the liposuction cannula through a tube system. It enables the suction of fat.
The suction device and infiltration pump may be included in one instrument (e. g. Vacuson LP 60 which produces also the energy for the vibration cannula).
Liposuction cannulas – have various diameters from 2 to 4 mm (sometimes 6 mm), various lengths, curvatures; the ends are either rounded or in the shape of a pointless chisel. Each type has its purpose.
There are also the aforementioned power-assisted cannulas, ultrasound cannulas, laser cannulas. Their equipment must include an ultrasound or laser device to produce the energy.
Containers for sucked fat – they are transparent to check the addition of blood and the amount of sucked fat, mainly to compare two sides.
Before liposuction surgery
During your initial consultation, your surgeon will explain the surgery in detail, discussing which liposuction techniques are most appropriate for you. You will together determine where your fat deposits lie and assess the condition of your skin. Be sure to discuss your expectations of lipo dissolve frankly with your surgeon. You should be realistic in your expectations. The surgeon should be equally frank with you, describing your alternatives and the risks and limitations of each liposuction technique. You should realize that general anesthesia is a significant risk and load for your organism, in particular in case of heart and vascular diseases. During the procedure of liposuction unexpected complications occurred in some patients, e. g. heart failure due to the fluid overload, allergic reactions to the anesthetic or even death. It is necessary to consider especially following cases:
high blood pressure

heart and lung diseases

diabetes mellitus

drug allergy

thrombotic tendency

bleeding disorders (clotting disorders)

endocrine disorders (e. g. thyroid)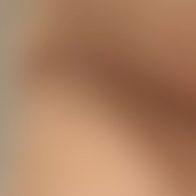 Your surgeon shall give you instructions to prepare for the surgery, including guidelines on eating and drinking, smoking, and taking or avoiding certain vitamins and medications. You may be asked not to use any medications containing acetylsalicylic acid (such as Acylpyrin, Aspirin, Alnagon, Mironal, etc.) They can increase bleeding during and after surgery. It is assumed that no illnesses (viral illness, cold, etc.) will have occurred at least three weeks before the planned operation. Report any illness to your doctor. If you smoke, plan to quit at least one to two weeks before your liposuction and not to resume for at least two weeks after your surgery.
Are you a good candidate for liposuction, lipo dissolve?
To be a good candidate for liposuction, you must have realistic expectations about what the procedure can do for you. The best candidates for liposuction are normal weight people with firm, elastic skin who have pockets of excess fat in certain areas. You should be physically healthy and psychologically stable. Your age is not a major consideration; however, older patients may have diminished skin elasticity (around 40 years of age) and may not achieve the same results as a younger patient with tighter skin. The procedure then combines with plastic surgery which removes the excessive skin.
Not all areas are suitable for liposuction. There are so-called prohibited areas which include the lower part of buttocks. Some areas are not explicitly prohibited but the liposuction is not recommended due to the anatomic localization, e. g. back. Other unsuitable areas are those with excess skin or even an overhang.
Liposuction is a high-risk procedure for people with health disorders as diabetes mellitus, heart or lung diseases, blood circulation insufficiency (in particular in case of general anesthesia) or for those who have recently undergone an operation near the area to be treated.
Financing the liposuction
Liposuction is always an aesthetic surgery paid by the client. The health insurance does not cover it as there is no health indication. The client cannot go on sickness leave and must plan holidays instead.
How long will liposuction results last?
You will see a noticeable difference in the shape of your body usually a week after the surgery. However, improvement will become even more apparent after about four to six weeks, when most of the swelling has subsided. If your expectations are realistic, you will probably be very pleased with the results of your liposuction surgery. You may find that you are more comfortable in a wide variety of clothes and more at ease with your body. By eating a healthy diet and getting regular exercise, you can help to maintain your new shape.
Updated: 2010-09-03