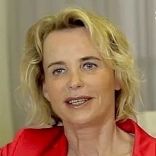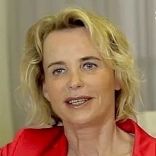 Dr. med. Dagmar Arco
General Practice for adults Vienna
General Practice for adults Vienna
Dr. Arco Ästhetik

100% < 1 day 4
inqueries
answered typically
responds recommendations
from colleagues
Review (14)
Share your experience
Have you had a personal experience with Dr. med. Dagmar Arco? Help our users and write about it.
All reviews for Dr. med. Dagmar Arco
Recommendations from colleagues
Our profile - Dr. med. Dagmar Arco - General Practice for adults Vienna
Procedures
Acne Scars Treatment
Age Spots Treatment
Antiaging
Botulinum toxin - Wrinkle Removal
Brow lift
Chemical peeling
Glycolic peel
Green Peel
Phenol Peel
TCA Peel
Dermabrasion
Dermal fillers
Hyaluronic acid-based wrinkle fillers
Hyaluronidase
Radiesse (Calcium hydroxylapatit)
Lip augmentation - cheiloplasty
Lip augmentation (fat injection, lipofilling)
Lip Lift
Liquid facelift
Mesotherapy (face, neck revitalization)
Microdermabrasion
Microneedling (Dermaroller)
Non Surgical Lift
Non-invasive Mesotherapy - Aquaphoresis
Non-Surgical Nose Job
Stretch marks
Treatment for hyperhidrosis (excessive sweating)
Botulinum toxin treatment of hyperhidrosis
Treatment of cellulite
You can pay with a credit card.
Notice
Please keep in mind the final costs of the treatment can differ from the above listed prices. For more information about the prices please contact the particular doctor / clinic.
Prices are recalculated on a daily basis according to the current exchange rate
Contact us
Addresses
General Practice for adults Vienna
Address
Naglergasse 11
Praxisklinik Prof. Stockenhuber
1010
Vienna
1. Bezirk
Austria
General Practice for adults Klagenfurt
Address
Radetzkystraße 35
Privatklinik Maria Hilf
A-9020
Klagenfurt
Austria
Office hours
Friday
Saturday
100% < 1 day 4
inqueries
answered typically
responds recommendations
from colleagues