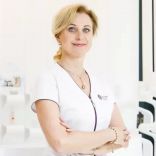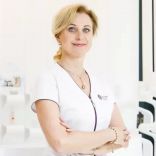 MUDr. Diana Višňovská
Dermatology Bratislava
100% < 1 day
inqueries
answered typically
responds
Review
Share your experience
Have you had a personal experience with MUDr. Diana Višňovská? Help our users and write about it.
Our profile - MUDr. Diana Višňovská - Dermatology Bratislava
Membership


Other membership:

ČDS ČLS JEP - Czech Society of Dermatology and Venereology

SDS - Slovak Society of Dermatology and Venereology

SLK - Slovenská lekárska komora

SLS - Slovenská lekárska spoločnosť

SSEDK - Slovenská spoločnosť estetickej dermatológie a kozmetiky

WOSIAM - World Society Interdisciplinary Anti-Aging Medicine
Our photographs
Show more Show less
Procedures
Antiaging
Botulinum toxin - Wrinkle Removal
Dermal fillers
Hyaluronic acid-based wrinkle fillers
Digital Dermatoscope
Fractional Laser Resurfacing
Injection lipolysis
Laser hair removal
Laser procedures in aesthetic dermatology
Tattoo removal
Lip augmentation - cheiloplasty
Liposuction alternative – non-invasive fat and cellulite removal
Mesotherapy (face, neck revitalization)
Non Surgical Lift
Ultherapy
PRP – Plasma therapy
Scar removal
Stretch marks
Treatment for hyperhidrosis (excessive sweating)
Botulinum toxin treatment of hyperhidrosis
Treatment of cellulite
Notice
Please keep in mind the final costs of the treatment can differ from the above listed prices. For more information about the prices please contact the particular doctor / clinic.
Prices are recalculated on a daily basis according to the current exchange rate
Articles
Hair loss and Hair Transplant
Hair has always been a symbol of beauty and an important part of one's appearance. Thinning or the loss of hair can be very...
Contact us
Addresses
Dermatology Bratislava
Address
Žižkova 22B
Zuckermandel
81102
Bratislava
Slovakia
100% < 1 day
inqueries
answered typically
responds