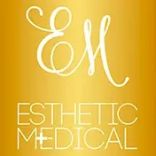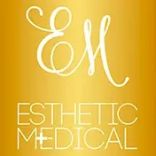 100% < 1 day
inqueries
answered typically
responds
Review (12)
Share your experience
Have you had a personal experience with Esthetic Medical? Help our users and write about it.
All reviews for Esthetic Medical
Always reliable and friendly service
It's worth it
I have been going to Esthetic Medical once every 7 months for the last 3 years. Always good service and some of the staff speak English. Happy to recommend friends to go here.
Our profile - Esthetic Medical
Procedures
Acne Scars Treatment
Age Spots Treatment
Botulinum toxin - Wrinkle Removal
Cryolipolysis
Dermal fillers
Hyaluronic acid-based wrinkle fillers
Princess
Fractional Laser Resurfacing
Injection lipolysis
Laser hair removal
Laser procedures in aesthetic dermatology
Biostimulation Laser Treatment
Fotorejuvenation
Laser acne treatment
Laser Scar Treatment
Laser skin tag removal
Spider veins laser removal (redness, birh marks)
Tattoo removal
Liposuction alternative – non-invasive fat and cellulite removal
Mesotherapy (face, neck revitalization)
PRP – Plasma therapy
Stretch marks
Treatment for hyperhidrosis (excessive sweating)
Botulinum toxin treatment of hyperhidrosis
Odstranění nadměrného pocení nohou
Treatment of cellulite
You can pay with a credit card.
Notice
Please keep in mind the final costs of the treatment can differ from the above listed prices. For more information about the prices please contact the particular doctor / clinic.
Prices are recalculated on a daily basis according to the current exchange rate