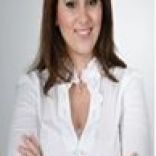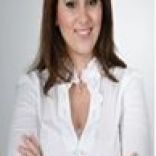 Dr. Thomy Kouremada-Zioga Hair Implant Surgeon
Surgery London
The Private Clinic of Harley Street

1
recommendations
from colleagues
Review (4)
Share your experience
Have you had a personal experience with Dr. Thomy Kouremada-Zioga Hair Implant Surgeon? Help our users and write about it.
All reviews for Dr. Thomy Kouremada-Zioga Hair Implant Surgeon
Recommendations from colleagues
Our profile - Dr. Thomy Kouremada-Zioga Hair Implant Surgeon - Surgery London
Motto:
Unshaven - long hair FUE hair transplant
Membership


Other membership:

GMC - General Medical Council

HMS - Hellenic Medical Society

ISHRS - International Society of Hair Restoration Surgery
Specialization and preferred practice areas
Hair transplant surgeon Unshaved FUE method (UFUE)Micro-FUE method

Professional philosophy
An ethical and professional individual approach to the hair loss issue
Education and practice
MD,MBA in Health Care Management
Did you know?
More info
Dr Kouremada Zioga is an experienced Hair Transplant Surgeon with over 10 years experience in hair restoration. She has performed over 2500 FUE cases to date which is amongst the highest of any Doctor in Europe. She performs the most advanced form of FUE ,the so called Micro-FUE  and UFUE- is a minimally invasive technique.
Dr Kouremada Zioga is highly regarded and has worldwide experience visiting high profile patients in the Middle East, many countries within Asia and she has worked extensively all over Europe.
She is from the very few doctors worldwide that can perform Unshaven FUE sessions (UFUE).Many VIPs have trusted  Dr Kouremada Zioga to restore their hair.
MEMBERSHIPS IN SOCIETIES :
GMC-General Medical CounciLISHRS-International Society of Hair Restoration SurgeryPanhellenic Assocaition of Health ScientistsAthens Medical AssociationSaoudi Arabia Medical Association-2008,National Alopecia Areata FoundationTyco Healthcare Academy-microsurgeryKuwait Medical Assosiation-2007Hellenic Homeopathic AssociationMedecins du Monde.
Our photographs
Show more Show less
Procedures
Eyebrow transplantation
Hair Transplant
Notice
Please keep in mind the final costs of the treatment can differ from the above listed prices. For more information about the prices please contact the particular doctor / clinic.
Prices are recalculated on a daily basis according to the current exchange rate
Vouchers
This doctor or clinic gives discount vouchers for their services! How can you get one? It's easy: Just add a photograph to your review of the procedure you had with them.
Voucher conditions:
Leave a new review for a procedure with this doctor or clinic including pictures to an existing review.
Pictures must be authentic and show the results of a procedure you actually had with that doctor.
For each picture that meets the conditions described above, $10 is added to the voucher, for a maximum value of $100.
The voucher can include no more than 10 pictures on one review.
You can have several vouchers at once: If you had two procedures and leave two reviews, each with 10 pictures, you will receive two vouchers at the maximum value!
Each voucher is valid for one year and can be extended by adding more pictures to your review or adding a new review with pictures from another procedure.
All vouchers are transferable, so you can give them to family or friends.