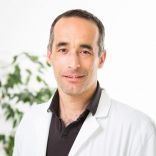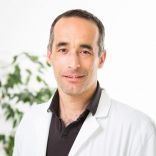 MUDr. Marek Šlais
Vascular Surgery Prague | Surgery Prague
Vascular Surgery Prague | Surgery Prague
5
recommendations
from colleagues
Review (9)
Share your experience
Have you had a personal experience with MUDr. Marek Šlais? Help our users and write about it.
All reviews for MUDr. Marek Šlais
Recommendations from colleagues
Our profile - MUDr. Marek Šlais - Vascular Surgery Prague | Surgery Prague
Membership


Other membership:

ČAS - Czech Angiological Society of Czech Medical Association of J.E. Purkyne

ČSKVCH - The Czech Society for Cardiovascular Surgery

ESVS - European Society for Vascular Surgery - ESVS
Our photographs
Show more Show less
Prices from*

Varicose veins treatment

From

CZK1,800

Radiofrequency ablation - treatment for varicose veins

Removal of varicose veins with CHIVA method

Sclerotization of varicose veins

From

CZK2,500

Varicose veins laser treatment

From

CZK5,000
Notice
Please keep in mind the final costs of the treatment can differ from the above listed prices. For more information about the prices please contact the particular doctor / clinic.
Prices are recalculated on a daily basis according to the current exchange rate
Articles
Maximum care and pampering
Close your eyes and imagine indulging your body. Everything you can envision will be fulfilled by SPA Oceana Capsules.
LPG – Get your skin in shape
Firm, rejuvenated, and relaxed skin without cellulite or the efficient preparation of skin for surgical procedures and quick...
Dental Jewellery
Thanks to their position in the lower third of the face the mouth and its surroundings are a frequent location for body art....
Fit and slim!
It's that time again! Soon the air will be full of summer, holidays, and the thought "I want to lose weight and so something...
Skin untouched by time
The very best you can do for your skin is provide it with plenty of nourishment, from without and from within.
Laser operation for snoring
Laser-assisted uvulopalatoplasty is a highly effective method for removing the causes of loud snoring. The procedure, which is...
5
recommendations
from colleagues