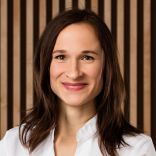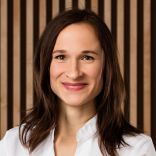 MUDr. Martina Fajkošová
Plastic Surgery Havířov
PRIMED Clinic / Fakultní nemocnice Ostrava

100% < 1 day 27
inqueries
answered typically
responds recommendations
from colleagues
Review (6)
Share your experience
Have you had a personal experience with MUDr. Martina Fajkošová? Help our users and write about it.
All reviews for MUDr. Martina Fajkošová
Recommendations from colleagues
Our profile - MUDr. Martina Fajkošová - Plastic Surgery Havířov
Show more Show less
Procedures
Abdominoplasty (Tummy Tucks)
Antiaging
Arm Lift Surgery
Body lifting
Botulinum toxin - Wrinkle Removal
Breast Augmentation - Breast Implants
Breast enlargement using own fat (stem cells)
Fat transfer breast augmentation
Breast Implant Removal
Breast lift (Mastopexy)
Breast Reconstruction
Breast reduction
Brow lift
Chin Surgery
Dermal fillers
Fat (lipofiling)
Hyaluronic acid-based wrinkle fillers
Dupuytren's contracture
Ear surgery (Otoplasty)
Enlargement and shaping of buttocks and hips
Eyelid surgery (Blepharoplasty)
Eye Bags Treatment
Facelift
Forehead lift (Brow lift)
Gynecomastia (Male Breast Reduction)
Hand surgery
Inverted nipples
Labiaplasty (Labia Reduction)
Laser procedures in aesthetic dermatology
Laser Scar Treatment
Lip augmentation - cheiloplasty
Lip augmentation (fat injection, lipofilling)
Liposuction
Laser Liposuction
Laser Liposuction - CoolLipo
SlimLipo Laser Liposuction
Tumescent liposuction
Mole removal
Mommy makeover
Mons veneris liposuction
Neck lift
Rhinoplasty (Nose Job)
Scar removal
Thigh Lift Surgery
Thread lift
Feather face-lift APTOS
Treatment for hyperhidrosis (excessive sweating)
Botulinum toxin treatment of hyperhidrosis
Varicose veins treatment
Sclerotization of varicose veins
Notice
Please keep in mind the final costs of the treatment can differ from the above listed prices. For more information about the prices please contact the particular doctor / clinic.
Prices are recalculated on a daily basis according to the current exchange rate
Contact us
Addresses
Plastic Surgery Havířov
Address
Na Nábřeží 8B
PRIMED Clinic s.r.o.
736 01
Havířov
Czech Republic
Office hours
Monday
Tuesday
Wednesday
Thursday
Friday
Plastic Surgery Ostrava
Address
17. listopadu 1790
70852
Ostrava
Poruba
Czech Republic
100% < 1 day 27
inqueries
answered typically
responds recommendations
from colleagues