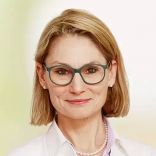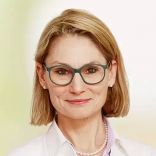 Prof. Dr. Ursula Prof. Mirastschijski
Plastic Surgery Berlin
Mira-Beau gender esthetics

100% < 1 day
inqueries
answered typically
responds
Review
Share your experience
Have you had a personal experience with Prof. Dr. Ursula Prof. Mirastschijski? Help our users and write about it.
Our profile - Prof. Dr. Ursula Prof. Mirastschijski - Plastic Surgery Berlin
Prices from*

Age Spots Treatment

Antiaging

Arm Lift Surgery

Augmentation (enlargement) of G-spot

Breast Augmentation - Breast Implants

Breast enlargement using own fat (stem cells)

Fat transfer breast augmentation

Breast lift (Mastopexy)

Breast reduction

Buttock and calf plastic surgery

From

€3,600
Chemical peeling

TCA Peel

Dermal fillers

Hyaluronic acid-based wrinkle fillers

Entfernung eines Doppelkinns

Chin Liposuction

Eyelid surgery (Blepharoplasty)

Gynecomastia (Male Breast Reduction)

Injection lipolysis

Labiaplasty (Labia Reduction)

Lip augmentation - cheiloplasty

Lip augmentation (fat injection, lipofilling)

Lip Lift

Liposuction

Tumescent liposuction

Water-jet assisted liposuction (WAL)

Male Circumcision

Mole removal

Lipoma Removal

Mommy makeover

Mons veneris liposuction

Penis enlargement

Penis enlargement surgery - phalloplasty, penoplasty

Perineoplasty

PRP – Plasma therapy

Thigh Lift Surgery

Thread lift

Treatment for hyperhidrosis (excessive sweating)

Botulinum toxin treatment of hyperhidrosis

Vaginal repair (Vaginoplasty)
You can pay with a credit card.
Notice
Please keep in mind the final costs of the treatment can differ from the above listed prices. For more information about the prices please contact the particular doctor / clinic.
Prices are recalculated on a daily basis according to the current exchange rate
100% < 1 day
inqueries
answered typically
responds