Specialists near you
Plastic surgery, Prague, Ústí nad Labem
Show details
Specialists near you
Plastic surgery, Prague, Ústí nad Labem
Show details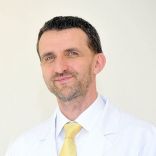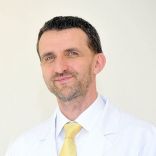 MUDr. Martin Molitor PhD.
Plastic Surgery Prague
Klinika YES VISAGE - klinika estetické medicíny a plastické chirurgie

100% < 1 day 34
inqueries
answered typically
responds recommendations
from colleagues
Review (87)
Share your experience
Have you had a personal experience with MUDr. Martin Molitor PhD.? Help our users and write about it.
All reviews for MUDr. Martin Molitor PhD.
Recommendations from colleagues
Our profile - MUDr. Martin Molitor PhD. - Plastic Surgery Prague
Membership




Other membership:

Společnost plastické chirurgie České lékařské společnosti J.E. Purkyně

ČLS JEP - Certified member of Czech Society of Aesthetic Surgery

ČSVLM ČLS JEP - Czech Society for Laser Application in Medicine
Our photographs
Show more Show less
Procedures
Abdominoplasty (Tummy Tucks)
Age Spots Treatment
Body lifting
Botulinum toxin - Wrinkle Removal
Breast Augmentation - Breast Implants
Fat transfer breast augmentation
Breast Implant Removal
Breast lift (Mastopexy)
Breast lift with implants
Breast reduction
Brow lift
Buttock and calf plastic surgery
Chemical peeling
Cryolipolysis
Dermal fillers
Fat (lipofiling)
Hyaluronic acid-based wrinkle fillers
Digital Dermatoscope
Ear surgery (Otoplasty)
Entfernung eines Doppelkinns
Chin Liposuction
Eyelash transplantation
Eyelid surgery (Blepharoplasty)
Eye Bags Treatment
Facelift
Facial contouring
Forehead lift (Brow lift)
Fractional Laser Resurfacing
Gynecomastia (Male Breast Reduction)
Hair Transplant
Labiaplasty (Labia Reduction)
Laser hair removal
Laser procedures in aesthetic dermatology
Laser Scar Treatment
Laser skin tag removal
Spider veins laser removal (redness, birh marks)
Laser removal of snoring
Lash extensions
Lip augmentation - cheiloplasty
Lip augmentation (fat injection, lipofilling)
Liposuction
Laser Liposuction
SlimLipo Laser Liposuction
Tumescent liposuction
Mesotherapy (face, neck revitalization)
Mole removal
Mons veneris liposuction
Neck lift
Non Surgical Lift
PRP – Plasma therapy
Rhinoplasty (Nose Job)
Scar removal
Septoplasty
Stretch marks
Thread lift
Treatment for hyperhidrosis (excessive sweating)
Botulinum toxin treatment of hyperhidrosis
Treatment of cellulite
Ultrasonic cavitation
Varicose veins treatment
Radiofrequency ablation - treatment for varicose veins
Sclerotization of varicose veins
Varicose veins laser treatment
You can pay with a credit card.
Notice
Please keep in mind the final costs of the treatment can differ from the above listed prices. For more information about the prices please contact the particular doctor / clinic.
Prices are recalculated on a daily basis according to the current exchange rate