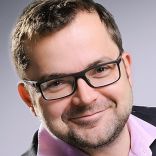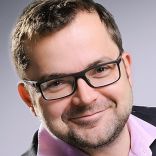 MUDr. Radek Lhotský
Plastic Surgery Trutnov | Surgery Trutnov
Plastic Surgery Trutnov | Surgery Trutnov
Ambulance plastické chirurgie

99% < 1 day 6
inqueries
answered typically
responds recommendations
from colleagues
Review (31)
Share your experience
Have you had a personal experience with MUDr. Radek Lhotský? Help our users and write about it.
All reviews for MUDr. Radek Lhotský
It's worth it
Операция была в марте 2017 . Еще ношу бандаж , но уже довольна результатом. The operation was in March 2017.I still wear a bandage, but I'm already happy with the result.
Recommendations from colleagues
Our profile - MUDr. Radek Lhotský - Plastic Surgery Trutnov | Surgery Trutnov
Membership


Our photographs
Surgeons & Offices

Chirurgická ambulance Trutnov s.r.o.

Ústav chirurgie ruky a plastické chirurgie Vysoké nad Jizerou

Klinika Dr. Pírka s.r.o.
Show more Show less
Prices from*
Prices up to*

Abdominoplasty (Tummy Tucks)

From

CZK45,000

Arm Lift Surgery

From

CZK45,000

Botulinum toxin - Wrinkle Removal

From

CZK2,000

To

CZK3,000

Breast Augmentation - Breast Implants

From

CZK30,000

Breast lift (Mastopexy)

From

CZK45,000

Breast lift with implants

From

CZK45,000

Breast reduction

From

CZK45,000

Brow lift

Dermal fillers

From

CZK3,900

Fat (lipofiling)

From

CZK15,000

Hyaluronic acid-based wrinkle fillers

From

CZK3,900

Ear surgery (Otoplasty)

From

CZK18,000
Eyelid surgery (Blepharoplasty)

Eye Bags Treatment

From

CZK15,000

Facelift

From

CZK45,000

Gynecomastia (Male Breast Reduction)

From

CZK35,000

Inverted nipples

From

CZK15,000

Labiaplasty (Labia Reduction)

From

CZK16,000

Liposuction

From

CZK25,000

Tumescent liposuction

From

CZK25,000

Thigh Lift Surgery

From

CZK50,000
Notice
Please keep in mind the final costs of the treatment can differ from the above listed prices. For more information about the prices please contact the particular doctor / clinic.
Prices are recalculated on a daily basis according to the current exchange rate