Dr. Omar Fouda Neel
Plastic Surgery Montreal | Médecine esthétique Montreal
Plastic Surgery Montreal | Médecine esthétique Montreal
La Clinique de Chirurgie Plastique et Esthétique de Montreal

100% < 1 day
inqueries
answered typically
responds
Review (1)
Share your experience
Have you had a personal experience with Dr. Omar Fouda Neel? Help our users and write about it.
All reviews for Dr. Omar Fouda Neel
It's worth it
Amazing result, very natural look. Definitely worth it. Really Nice doctor and team . Thank you . AG
Our profile - Dr. Omar Fouda Neel - Plastic Surgery Montreal | Médecine esthétique Montreal
Motto:
BRING OUT YOUR INNER BEAUTY!
Membership


Other membership:

CSPS - Canadian Society of Plastic Surgeons

AAP - American Academy of Pediatrics

ASCPEQ - Association des spécialistes en chirurgie plastique et esthétique du Québec

CMA - Canadian Medical Association

IFATS - International Federation For Adipose Therapeutics and Science

RCPSC - The Royal College of Physician and Surgeons of Canada
Welcome
Dr. Omar Fouda Neel
MD, FRCSC, FACS
Assistant Professor of Surgery at McGill UniversityPlastic & Aesthetic Surgeon at McGill University Health Center
Specialization and preferred practice areas
Specialist in breast surgery and facial surgery. Dr.Omar Fouda Neel is a fellowship trained board certified plastic surgeon and faculty member of McGill university who dedicates his work to all aspect of aesthetic breast and facial surgery.
Professional philosophy
My practice as a Board Certified Surgeon focuses on building relationships with patients through listening and open communication. My consultations are educational and informative, and freely explore patients' hopes, fears, issues and expectations.
After completing my plastic surgery training at the prestigious McGill University Residency Training Program, I successfully passed the Royal College of Physicians and Surgeon of Canada Exam and became a fellow of the college.
Subsequently, I decided to further enhance my capabilities and expertise by pursuing three different fellowships in breast and facial surgery in Vancouver at the University of British Columbia, in Winnipeg at the University of Manitoba and in Montreal at McGill University while completing a Master's Degree in Health Management at McGill.
I was asked to join the Faculty of Medicine at McGill University as a plastic surgeon and an Assistant Professor of Surgery at McGill which I accepted and been practicing in Montreal ever since.
I pride myself on using proven modern techniques to enhance the beauty and confidence of my patients. Nevertheless, I realize that plastic surgery is not right for everyone and is not the best solution for every problem and i don't recommend surgery in every case.
Understanding that having plastic surgery is one of the most personal decisions a man or woman can make. My initial role is to provide options and facts, and support my patients in making the decision that's right for them.
Sometimes that decision is to choose plastic surgery, sometimes it involves a non-invasive cosmetic or medical skin care procedure, and sometimes the person chooses instead to accept themselves the way they are.
For me, it's all about helping each person to discover what is best for them and will contribute to his or her quality of life. I feel plastic surgery is about one's personal choices in life and her/his overall health and well-being.
My expertise gained after extensive education and fellowship training span all aspects of Aesthetic Surgery including Breast and Facial Surgical and Non-Surgical Rejuvenation.
Our office/clinic
Our brand new office in Laval is simply beautiful. Very professional and welcoming staff. State of the art equipment and the newest technologies in plastic surgery. Simply the best of the best.
Education and practice
CREDENTIALS:
Master of Management

McGill University
Fellowship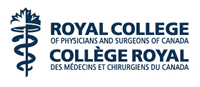 Royal College of Physicians and Surgeons of Canada
Specialist in Plastic Surgery
Royal College of Physicians and Surgeons of Canada
Craniomaxillofacial Surgery Fellowship

McGill University
Reconstructive Microsurgery Fellowship

University of Manitoba
Hand & Microsurgery Fellowship
The University of British Columbia 
Plastic Surgery Residency
McGill University
Did you know?
Plastic & Aesthetic Surgeon
Les Cours Medical & La CliniqueLaval & Montreal, Quebec
Plastic, Reconstructive & Aesthetic Surgeon

McGill University Health Centre
Assistant Professor of Surgery

McGill University
Our photographs
Show more Show less
Info
Prices from*
Prices up to*
Procedures / year
Payment by instalment possible

Abdominoplasty (Tummy Tucks)

Mini or Full

From

CA$6,000

To

CA$10,500
24
Yes

Arm Lift Surgery

Vaser or Traditional...

From

CA$7,500

To

CA$8,500
5
Yes

Body lifting

Many surgeries combined....

From

CA$9,000

To

CA$17,000
5
Yes

Brazilian Butt Lift

Fat Transfer

From

CA$9,000

To

CA$11,000
36
Yes

Breast Augmentation - Breast Implants

Saline / Silicone /...

From

CA$7,500

To

CA$8,500
144
Yes

Fat transfer breast augmentation

Fat Transfer

From

CA$6,000

To

CA$7,500
10
Yes

Breast Implant Removal

Surgery

From

CA$1,500

To

CA$3,000
10
Yes

Breast lift (Mastopexy)

Different Scarring available.

From

CA$5,500

To

CA$9,500
80
Yes

Breast Reconstruction

Hospital
96
Yes

Breast reduction

Hospital or Private. Call...

From

CA$6,000

To

CA$9,000
24
Yes

Buttock and calf plastic surgery

Privé

From

CA$10,000

To

CA$11,000
30
Yes

Chemical peeling

TCA et Phenol

From

CA$1,000

To

CA$1,500
15
Yes

Phenol Peel

Phenol

From

CA$1,000

To

CA$1,500
15
Yes

TCA Peel

Done by Dr Fouda Neel

From

CA$5,000

To

CA$1,500
24
Yes

Chin Surgery

Geneoplasty

From

CA$4,000

To

CA$7,500
15
Yes

Dermal fillers

Depending on type of filler...

From

CA$650

To

CA$850
288
Yes

Fat (lipofiling)

Different areas available

From

CA$1,500

To

CA$3,000
80
Yes

Hyaluronic acid-based wrinkle fillers

Juvederm - Belotero -...

From

CA$750

To

CA$850
288
Yes

Radiesse (Calcium hydroxylapatit)

Performed by Dr Fouda Neel

From

CA$1,000

To

CA$2,000
10
Yes

Sculptra

Visage et Fesses

From

CA$1,000

To

CA$3,000
24
Yes

Ear surgery (Otoplasty)

Ear Pinning (earlobe repair...

From

CA$3,000

To

CA$4,000
15
Yes

Enlargement and shaping of buttocks and hips

Privé

From

CA$10,000

To

CA$11,000
30
Yes

Eyelid surgery (Blepharoplasty)

2 eyelids or 4 (upper and...

From

CA$2,000

To

CA$4,000
80
Yes

Eye Bags Treatment

Fillers or Surgery

From

CA$650

To

CA$850
80
Yes

Facelift

Sedation or General Anesthesia

From

CA$6,000

To

CA$9,500
12
Yes

Forehead lift (Brow lift)

Local Anesthesia

From

CA$2,500

To

CA$3,500
12
Yes

Fractional Laser Resurfacing

Sedation

From

CA$1,000

To

CA$1,500
48
Yes

Gynecomastia (Male Breast Reduction)

Liposuction and Fatty Gland...

From

CA$3,000

To

CA$5,000
144
Yes

Inverted nipples

Local surgery

From

CA$750

To

CA$1,500
24
Yes

Labiaplasty (Labia Reduction)

Local Anesthesia

From

CA$3,500

To

CA$4,000
100
Yes
Laser procedures in aesthetic dermatology

Tattoo removal

local surgery with excision

From

CA$1,000

To

CA$1,500
12
Yes
Lip augmentation - cheiloplasty

Lip augmentation (fat injection, lipofilling)

Juvederm - Belotero -...

From

CA$2,000

To

CA$3,000
60
Yes

Liposuction

Per area

From

CA$4,000

To

CA$6,000
96
Yes

Mole removal

depending on size

From

CA$1,000

To

CA$1,500
60
Yes

Mommy makeover

Many surgeries combined....

From

CA$7,500

To

CA$15,000
5
Yes

Mons veneris liposuction

IV sedation

From

CA$3,000

To

CA$3,500
50
Yes

Neck lift

General anesthesia required

From

CA$5,000

To

CA$7,000
15
Yes

Rhinoplasty (Nose Job)

closed or open surgery

From

CA$4,500

To

CA$12,000
30
Yes

The facial implants surgery

Cheek and Chin implants

From

CA$2,500

To

CA$3,500
10
Yes

Thigh Lift Surgery

Inner, Outer

From

CA$5,250

To

CA$10,500
10
Yes

Vaginal repair (Vaginoplasty)

Sedation or General anesthesia

From

CA$3,000

To

CA$4,500
15
Yes
Notice
Please keep in mind the final costs of the treatment can differ from the above listed prices. For more information about the prices please contact the particular doctor / clinic.
Prices are recalculated on a daily basis according to the current exchange rate