Specialists near you
Gynecology and Obstetrics, Warszawa
Show details
Specialists near you
Gynecology and Obstetrics, Warszawa
Show details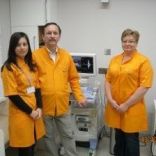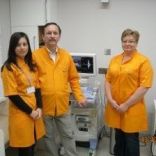 dr n. med. Andrzej Popow
Surgery Hajnówka
Prywatny Gabinet Chirurgiczny Andrzej Popow-DUOMED

100% < 1 day 1
inqueries
answered typically
responds recommendations
from colleagues
Review
Share your experience
Have you had a personal experience with dr n. med. Andrzej Popow? Help our users and write about it.
Recommendations from colleagues
Our profile - dr n. med. Andrzej Popow - Surgery Hajnówka
Procedures
Botulinum toxin - Wrinkle Removal
Brow lift
Dermal fillers
Hyaluronic acid-based wrinkle fillers
Laser procedures in aesthetic dermatology
Laser skin tag removal
Lip augmentation - cheiloplasty
Lip augmentation (fat injection, lipofilling)
Mole removal
Teeth whitening
Varicose veins treatment
Sclerotization of varicose veins
Varicose veins laser treatment
You can pay with a credit card.
Notice
Please keep in mind the final costs of the treatment can differ from the above listed prices. For more information about the prices please contact the particular doctor / clinic.
Prices are recalculated on a daily basis according to the current exchange rate