Specialists near you
Morphological and Anti-aging medicine, Paris
Show details
Specialists near you
Morphological and Anti-aging medicine, Paris
Show details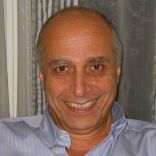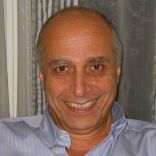 Dr Robert El Haddad
Plastic Surgery Paris
100% < 1 day 1
inqueries
answered typically
responds recommendations
from colleagues
Review (15)
Share your experience
Have you had a personal experience with Dr Robert El Haddad? Help our users and write about it.
All reviews for Dr Robert El Haddad
Eyelid operation in Paris
It's worth it
I am very happy with the result. Dr Haddad is very serious and very professionnal. I recommand totally.
Recommendations from colleagues
Our profile - Dr Robert El Haddad - Plastic Surgery Paris
Procedures
Abdominoplasty (Tummy Tucks)
Antiaging
Arm Lift Surgery
Botulinum toxin - Wrinkle Removal
Breast Augmentation - Breast Implants
Fat transfer breast augmentation
Breast Implant Removal
Breast lift (Mastopexy)
Breast lift with implants
Breast reduction
Buttock and calf plastic surgery
Dermal fillers
Eyelid surgery (Blepharoplasty)
Eye Bags Treatment
Facelift
Facial Reconstructive Surgery
Forehead lift (Brow lift)
Gynecomastia (Male Breast Reduction)
Labiaplasty (Labia Reduction)
Lip augmentation - cheiloplasty
Liposuction
Mini Lift - Lifestyle Lift
Mommy makeover
Neck lift
Rhinoplasty (Nose Job)
Stretch marks
Thigh Lift Surgery
Notice
Please keep in mind the final costs of the treatment can differ from the above listed prices. For more information about the prices please contact the particular doctor / clinic.
Prices are recalculated on a daily basis according to the current exchange rate