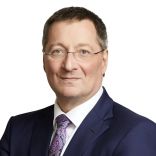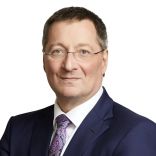 Dr Craig Rubinstein MBBS FRACS (Plas)
Plastic Surgery Melbourne
Plastic Surgery Melbourne
https://drcraigrubinstein.com.au/

Review
Share your experience
Have you had a personal experience with Dr Craig Rubinstein MBBS FRACS (Plas)? Help our users and write about it.
Our profile - Dr Craig Rubinstein MBBS FRACS (Plas) - Plastic Surgery Melbourne
Motto:
There is NO substitute for surgical experience. The best time to get plastic surgery right is the FIRST tim
Membership





Other membership:

ASPS - Australian Society of Plastic Surgeons

RACS - Royal Australasian College of Surgeons
Welcome
For over two decades, Dr Craig Rubinstein has dedicated his work to understanding women's cosmetic surgery procedures. 
Specialization and preferred practice areas
Plastic and Cosmetic Surgery for Women
Breast Surgery - Reduction, Augmentation and Replacement of Implants
Tummy Tucks (Abdominoplasty)
Corrective and Revisional Breast Surgery for complications
Professional philosophy
Dr Craig Rubinstein is a kind, funny and caring surgeon with an outstanding bedside manner. His patients greatly appreciate his calming, approachable nature and his unwavering dedication to precise surgical planning. 
Dr Craig Rubinstein's passion for ongoing education and training in this field has resulted in delivering outstanding patient care and natural looking results.
Our office/clinic
Our practice is relaxing and tranquil in a Victorian period style grand mansion located in Hawthorn.
Education and practice
Significant Surgical Experience
Dr Craig Rubinstein has performed over 7,000+ Breast Enhancement procedures including Breast Augmentation, Breast Reduction and Breast Lifts.
Having spent time training in Switzerland and as a Plastic Surgery Fellow in Britain and America for several years, he has a commitment to continuing professional development and education at the highest possible level.
He is particularly skilled in Breast Reduction surgery and has a very unique and advanced surgical technique which involves a less invasive approach than the traditional technique. His approach helps allow the patient to heal quicker, experience less scarring and ultimately achieve better results.
Continuing Education

Dr Craig Rubinstein completed his Bachelor of Medicine and Bachelor of Surgery in 1984 before accomplishing the Master of Surgery (MS) from The University of Melbourne in 1990. He then trained with The Royal Australasian College of Cosmetic Surgeons, qualifying in Plastic and Reconstructive Surgery (FRACS) and has been a fellow since 1994.
Dr Craig Rubinstein has been published in several prestigious Australian and International medical journals. He speaks at conferences all over the world and is frequently approached by national print and broadcast media for his professional opinion and comments on plastic surgery trends.


Consultations
All patients meet Dr Rubinstein for a detailed history and examination. You will also meet your nurse and patient care coordinator. Your Photos will be taken and depending on your procedure - 3D imaging and breast sizing may be done as well.
Did you know?
Why choose Dr Craig Rubinstein for your Surgery?
Choosing plastic surgery is one of the most important decisions that you will ever make and like all patients you want excellent results. Choosing a Specialist and highly-experienced Plastic Surgeon to perform your surgery is even more important for you will be living with your Surgeon choice (and surgery results) for a very long time.   That's why it's important to NOT risk using less-trained Surgeons or new Surgeon's you'll meet briefly near your time of Surgery (such as with overseas tourism procedures).
For best continuity of care in your patient journey, it is important that your Surgeon is a fully-qualified and highly-experienced Australian Plastic Surgeon Specialist that you'll have access to before, during and after your procedure.
You deserve the patient empathy, experience, surgical planning precision, thoroughness, attention to detail and post-op scar minimisation that Dr Craig Rubinstein brings to all his patients.
Our photographs
Show more Show less
Procedures
| | Procedures / year |
| --- | --- |
| Abdominoplasty (Tummy Tucks) | 100 |
| Botulinum toxin - Wrinkle Removal | |
| Breast Augmentation - Breast Implants | 180 |
| Breast Implant Removal | |
| Breast lift (Mastopexy) | 50 |
| Breast lift with implants | 50 |
| Breast reduction | 100 |
| Chin Surgery | |
| Dermal fillers | |
| Ear surgery (Otoplasty) | |
| Eyelid surgery (Blepharoplasty) | |
| Eye Bags Treatment | |
| Facelift | |
| Gynecomastia (Male Breast Reduction) | |
| Labiaplasty (Labia Reduction) | |
| Lip augmentation - cheiloplasty | |
| Liposuction | |
| Rhinoplasty (Nose Job) | |
Notice
Please keep in mind the final costs of the treatment can differ from the above listed prices. For more information about the prices please contact the particular doctor / clinic.
Prices are recalculated on a daily basis according to the current exchange rate