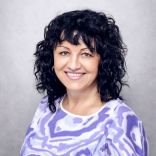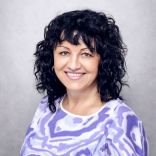 MUDr. Jiřina Šilhánková
Plastic Surgery Prostějov | Surgery Prostějov
Plastic Surgery Prostějov | Surgery Prostějov
GIA Clinic s.r.o.

100% < 1 day 12
inqueries
answered typically
responds recommendations
from colleagues
Review (92)
Share your experience
Have you had a personal experience with MUDr. Jiřina Šilhánková? Help our users and write about it.
All reviews for MUDr. Jiřina Šilhánková
Recommendations from colleagues
Our profile - MUDr. Jiřina Šilhánková - Plastic Surgery Prostějov | Surgery Prostějov
Membership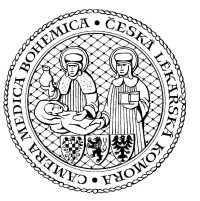 Other membership:

ČSECH - Česká společnost estetické chirurgie
Our photographs
Surgeons & Offices

GIA Clinic s.r.o.
Show more Show less
Procedures
Abdominoplasty (Tummy Tucks)
Lipoabdominoplastika
Belotero®
Body lifting
Botulinum toxin - Wrinkle Removal
Breast Augmentation - Breast Implants
Breast enlargement with B-Lite lightweight breast implants (LWBI)
Fat transfer breast augmentation
J-AFT, Body-Jet, trvalý autologní tukový implantát
Breast Implant Removal
Breast lift (Mastopexy)
Breast lift with implants
Breast Reconstruction
Breast reduction
Dermal fillers
Fat (lipofiling)
Hyaluronic acid-based wrinkle fillers
Radiesse (Calcium hydroxylapatit)
Aplikace vlastního tuku (Body-Jet, Harvest-Jet, J-AFT, Renuvia)
Teosyal®
Dupuytren's contracture
Ear surgery (Otoplasty)
Eyelid surgery (Blepharoplasty)
Eye Bags Treatment
Facelift
Miniinvazivní SMAS facelift
Frakční laserové ošetření laserem Fotona
Gynecomastia (Male Breast Reduction)
Inverted nipples
Labiaplasty (Labia Reduction)
Labioplastika v lokální anestezii
Laser hair removal
Laser procedures in aesthetic dermatology
Laser acne treatment
Laser skin tag removal
Spider veins laser removal (redness, birh marks)
Laser removal of snoring
Liposuction
Water-jet assisted liposuction (WAL)
Male Circumcision
Mole removal
Odstranění svědění zevního genitálu po menopauze
Permanent make-up
Plazma terapie RegenPlazma s kyselinou hyaluronovou (Cellular Matrix)
Restylane® Skinboosters Vital - aplikace pomocí Vital Injectoru
Resurfacing ošetření laserem Fotona
Scar removal
Teosyal® řada RHA
Thread lift
Feather face-lift APTOS
Tightsculpting laserem Fotona - laserové tvarování těla a vypínání kůže
Varicose veins treatment
Sclerotization of varicose veins
Varicose veins laser treatment
You can pay with a credit card.
Notice
Please keep in mind the final costs of the treatment can differ from the above listed prices. For more information about the prices please contact the particular doctor / clinic.
Prices are recalculated on a daily basis according to the current exchange rate
Contact us
Addresses
Plastic Surgery Prostějov | Surgery Prostějov
Address
Karlov 1
vchod z ulice Svatoplukova
79601
Prostějov
Czech Republic
Office hours
Monday
08:00 - 12:00
13:00 - 17:00
Tuesday
08:00 - 12:00
13:00 - 17:00
Wednesday
08:00 - 12:00
13:00 - 17:00
Thursday
08:00 - 12:00
13:00 - 17:00
Friday
08:00 - 12:00
13:00 - 17:00