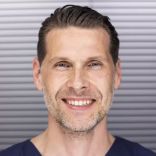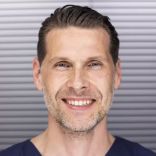 Dr. med. Stefan Rösler
Plastic Surgery Hannover
Aesthetic Centrum Hannover

Review
Share your experience
Have you had a personal experience with Dr. med. Stefan Rösler? Help our users and write about it.
Our profile - Dr. med. Stefan Rösler - Plastic Surgery Hannover
Membership
EBOPRAS - European Board of Plastic, Reconstructive and Aesthetic Surgeons

ESPRAS - ESPRAS - European Society of Plastic, Reconstructive and Aesthetic Surgery

ICOPLAST - International Confederation of Plastic Surgery Societies
Our photographs
Show more Show less
Procedures
Abdominoplasty (Tummy Tucks)
Arm Lift Surgery
Breast Augmentation - Breast Implants
Fat transfer breast augmentation
Breast Implant Removal
Breast lift (Mastopexy)
Breast lift with implants
Breast reduction
Brow lift
Buttock and calf plastic surgery
Cheek Lift
Dermal fillers
Fat (lipofiling)
Ear surgery (Otoplasty)
Entfernung eines Doppelkinns
Chin Liposuction
Eyelid surgery (Blepharoplasty)
Eye Bags Treatment
Facelift
Forehead lift (Brow lift)
Gynecomastia (Male Breast Reduction)
Hair Transplant
Inverted nipples
Lip augmentation - cheiloplasty
Lip Lift
Liposuction
Mini Lift - Lifestyle Lift
Neck lift
Non-Surgical Nose Job
Rhinoplasty (Nose Job)
Septoplasty
Thigh Lift Surgery
Thread lift
Treatment for hyperhidrosis (excessive sweating)
Botulinum toxin treatment of hyperhidrosis
You can pay with a credit card.
Notice
Please keep in mind the final costs of the treatment can differ from the above listed prices. For more information about the prices please contact the particular doctor / clinic.
Prices are recalculated on a daily basis according to the current exchange rate